We started at the Painted Church, but found nothing but this. No hidden chocolate in the pews, not that I've ever found that on the mainland, either.
The writing on the wall is in Hawaiian.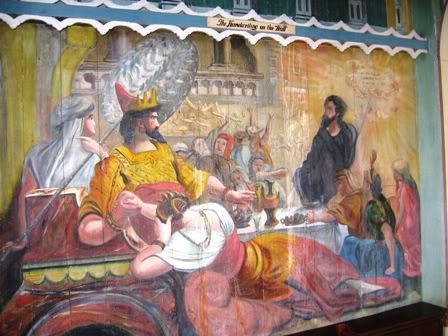 How would you like to spend eternity with this view? There were ladies off to the side selling handmade trinkets. We were lucky that when we arrived, we were about the only ones looking at the church, but a tour bus pulled up when we were leaving so the trinket ladies had far more fertile grounds for sales than us. We slipped away in the confusion. I really didn't want a hand-woven leaf thingamajig that I wouldn't have been able take off the island anyhow. Rocks, on the other hand, are perfectly worth gathering and taking. Volcanic rock, baby. Come and get me, Pele.
Then we stopped at this fruit stand in search of snotballs. Some of you might call them lychees. To each his own, I say. But there were no snotballs to be had. Just the honor system for buying bananas.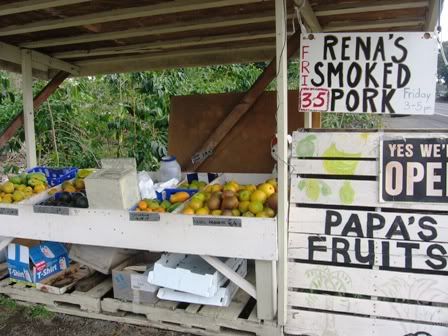 With the fancy coffee on the island at $55/lb, I did consider relieving this tree of some of its beans. But that would be wrong. And I'm not positive this was a coffee tree.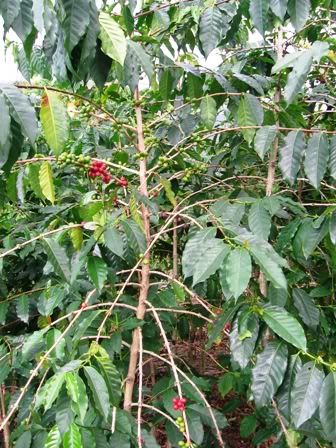 So it was on to the laulau place, where I was distracted by these girls.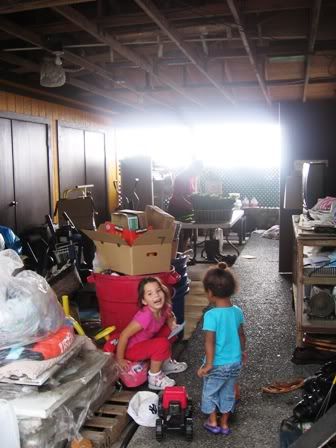 Who wanted me to take their picture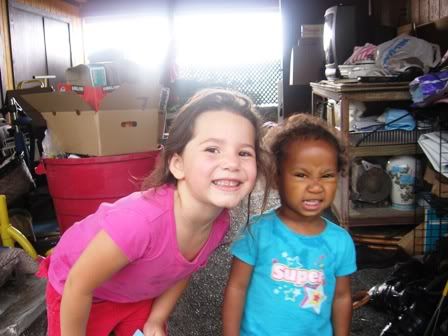 and another one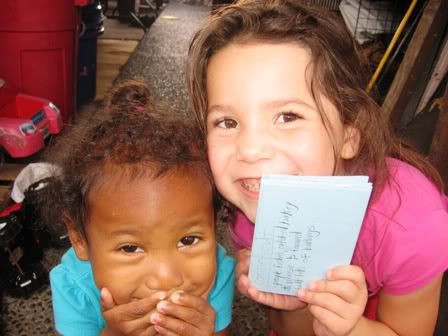 and then try the camera themselves.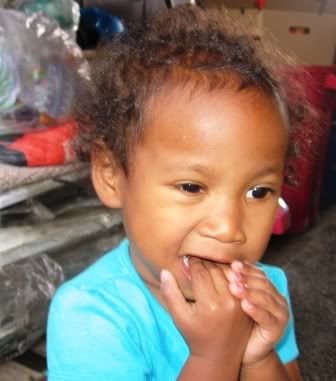 Fortunately, there were laulau(s?) ready.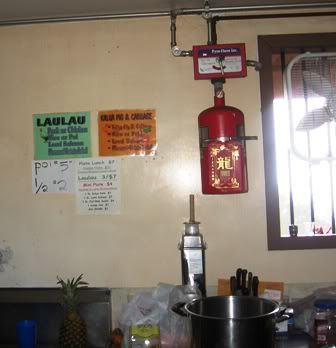 These banana leaves were being readied for a future batch.
But we still needed more food. So it was off to the grocery store for poke, aka, the raw fish I will not eat.
SH, however, thinks this stuff is nectar.
Then we watched the sun set over the water, collected some legal rocks, and changed into our airplane clothes in the parking lot. The end.