Not for the faint of heart.
We started at the top of the valley.
Saw a couple of Japanese ladies in flip flops and the shoes that will not be named (but can be washed in a dishwasher) coming up the 25% grade and thought how hard can it be? We're all "we have hiking boots, water and malasadas! We're ready for anything!"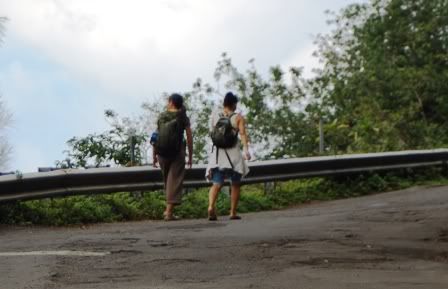 It can be hard, is the answer. It took us 20 minutes to walk down. I was leaning way back, which I suppose is good for the abdominals.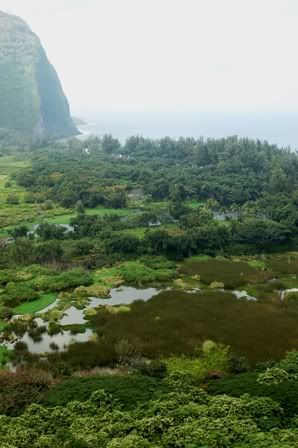 We got to the bottom and saw the carcass of a dead vehicle. Was there any hope for us?
Danger lurking all around. Mud. Mud! What if my hiking boots got dirty?
The trees -- the dangerous trees. There could be people-eating critters in those trees.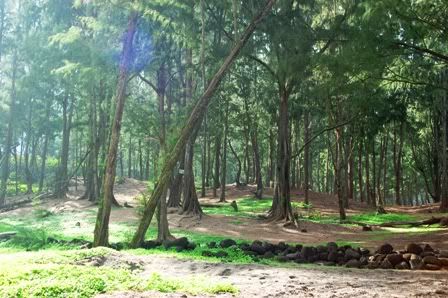 Then we looked back up to where we started, which you can't even see on this photo because it's so high. It's way at the very top.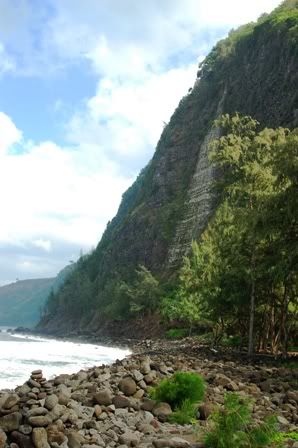 More danger. Rocks. Rocks can be bad. You could put an eye out.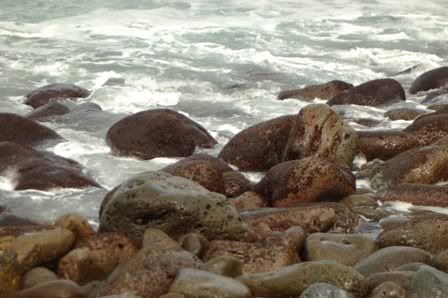 What about the wood? There were crabs on this wood. People-eating crabs? I kept my distance.
Hawaii's crack problem.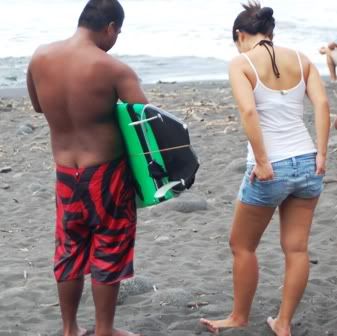 We took a look at this terrifying landscape and had to stop to recover.
SH regained his strength by eating a taro roll, smoked fish, and a tangerine, making sure to check for seeds each slice. You could choke on a seed, you know.
The traffic was awful.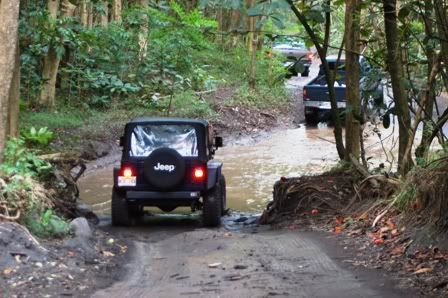 And then we had to climb back up. The guide book warned us it could take 40 minutes minimum, but we did it in 26. Ha. 25% grade! Take that. SH finished before I did, but that's only because he was racing and didn't tell me.