1. Milk costs $8.79/gallon. (Think Eau Claire and milk prices.)
2. You can get
this stuff
(in the photo) at any 7-11.
3. I won the "Halfway to [where?]" contest on the plane. I was only four seconds off from the correct time. More on that later.
4. This is the view from our hotel room. Yes, we are going to switch rooms. Even though we are staying here free (hotel points!), we would like a nicer room. Considering how many nights SH had to pay for a room to earn these points, I don't think we're being unreasonable, although a roof view certainly can be attractive in the right light.
5. This is my dad here when he was on R&R from Vietnam. Ironically*, the local price of the fruit behind him is not cheap.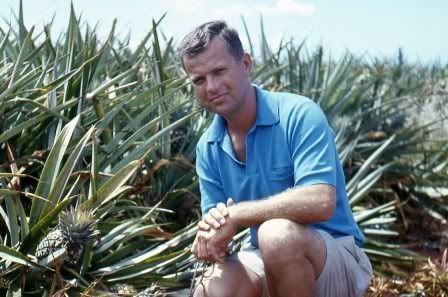 * But is it irony really? Or is it just crummy?
PS My mother and sister are ineligible for this contest!