Installing a new threshold, method 1: Waiting for your contractor to do it
June: Ask contractor to make and install a new threshold.
July: Contractor takes laundry chute door to match color of stain for new threshold
Sept: After repeated phone calls to contractor, he returns laundry chute door, but not before you have six houseguests for 11 days.
Nov: After even more phone calls and emails, contractor leaves an unfinished wood threshold propped up next to your back door.
Installing a new threshold, method 2: Doing it your own darn self
5:00 pm - 5:17 pm: Measure threshold, cut off extra two inches with 9-point saw, sand remaining 1/4" off end with small sander used to get at the corners when you refinished the basement stairs
5:19 pm - 5:23 pm: Paint one coat of varnish on threshold. Leave it to dry.
9:11 am - 9:29 am: Screw paint stirrers to floor so there is something for the threshold to anchor to. Drill holes in paint stirrers and attach threshold.
Was it that complicated? Was I asking that much when I asked the contractor to do the job?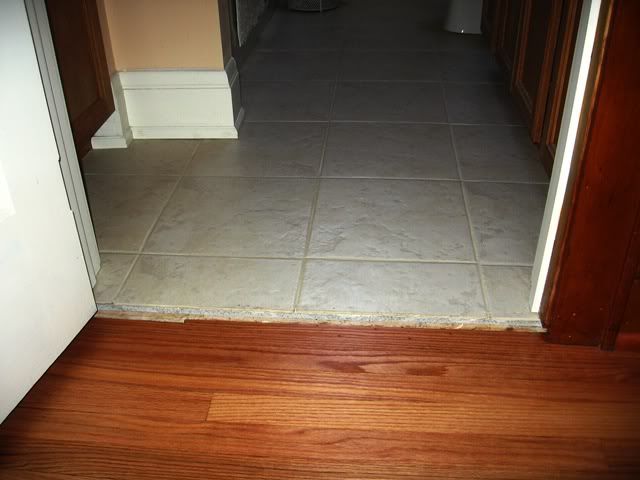 Before
After