I promised you guys I wouldn't be a crazy lady cat poster and I really won't. Tomorrow, I am going to post about the Bible. (Really, I am -- Baptists, sharpen your pencils because there is going to be a pop quiz. Catholics, don't bother. I know how we are.) There will be no poop posts tomorrow. I can't promise no cat posts but I will try.
Anyhow, I just had to write about this because never in my life have I observed this phenomenon.
As I vacuumed the basement (something I have to do a lot more of now because the cats seem to be unable to leave the litter in the litter box), Shirley came down. To watch. And stayed.
I have never in my life seen or heard of a cat that was not terrified of the vacuum cleaner.
Is she a demon cat?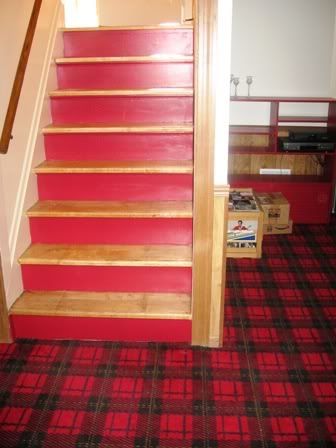 She just sat on the stairs and supervised.