We tried the Great Experiment last night: letting the cats sleep with us. Heretofore, they have stayed in the basement overnight, as we have not known what their nighttime behavior was. Well, we didn't know what it was for the first few days, then I learned that Shirley spent all night screaming and peeing and I was having none of that in my bed, thank you very much. But three days after her surgery, she seemed fairly placid, so we left the kitchen door to the basement ajar and let the chips fall where they may.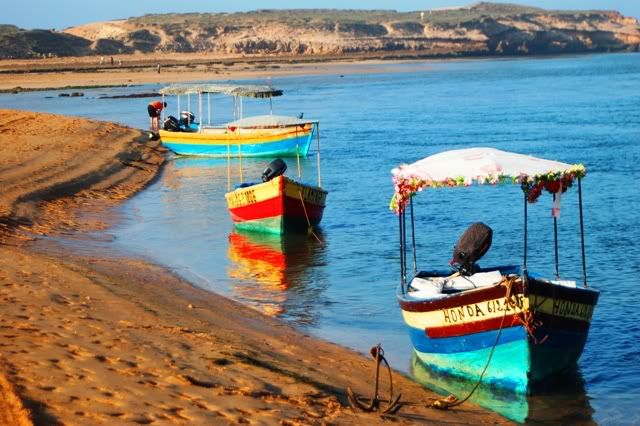 Morocco. The beach with Steve and Megan.
Laverne was thrilled beyond belief and jumped onto the bed immediately, purring and kneading blissfully. She curled up on SH's feet and stayed there the first half of the night, arising to accompany me on an exciting, drama-filled trip to the toilet, where she weaved in and out of my legs and then wanted to climb onto my lap because what else would you do when someone is peeing, silly? Then there was the fun of oh look! the water is swirling down the toilet! and hey! lady! did you know my food bowl is almost empty and hey! aren't you going to
do
something about it?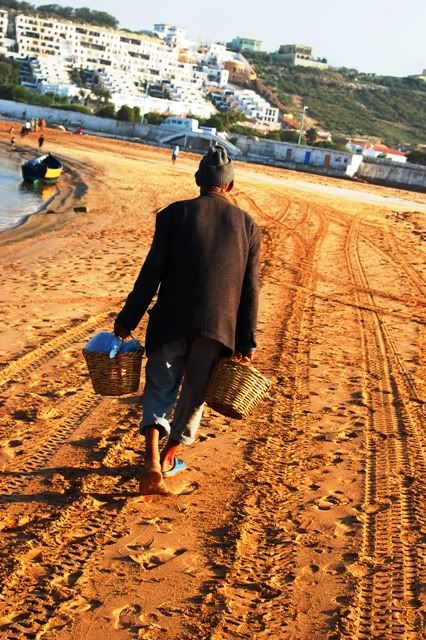 Then she sulked and followed me back to bed, where she sat sullenly and watched to make sure we were breathing because if we stopped, we were just food and fair game.
Shirley never did come upstairs. She stayed in the basement, smoking and watching Oprah.
Not really. Everyone knows Oprah is on in the afternoon.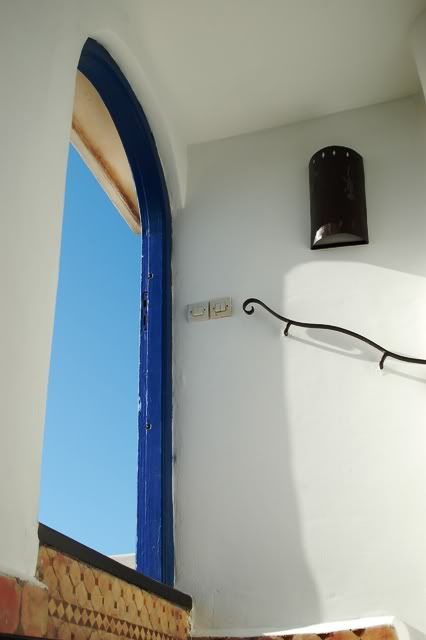 Morocco. Essaouria.