Conversations between me and the gate agents at the Minneapolis airport yesterday as I tried to get out on an earlier flight than the one for which I was ticketed:
Conversation 1
Me: Hi. I'm booked on the 7:30 flight, but my husband has to stay an extra day. Is there room on this [1:30] flight?
Female Agent: Are you an elite customer?
Me: No, but my husband is.
Agent: We're full.
Am I the only one who doesn't care about the diversity level at a law firm? All I want to know is if they can keep me out of the Big House for the rest of my life. They didn't put that info on this ad at the Minneapolis airport.
Conversation 2
Me: Hi. Is there room on this [3:20] flight? I'm on the 7:30 flight.
Female Agent: Yes. Are you elite?
Me: No, but my husband is.
Agent: Is he flying with you?
Me: No.
Agent: Oh. If he were with you, I could do it. But you'll need to pay a $50 fee.
Me: I'd rather buy shoes.
Agent (sympathetically): I'd rather pay bills!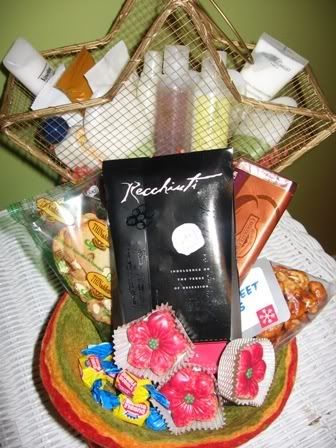 Conversation 3
Me: Hi. I'm prepared to offer you this bar of high-quality, delicious dark chocolate (I show him the bar of fancy San Francisco chocolate that Ilene left in our room -- that's how much I valued the chocolate, Ilene, as in I viewed it as a precious item that could be used as something almost as valuable as $50) in exchange for letting me on this [5:30] flight in exchange for not charging me the $50 fee.
Male Agent: We are not in the Middle Ages.
Me: Are you saying you don't do barter?
Agent: Nope.
Me: Is there even room?
Agent: Yes. But I can't waive the fee. I'll get in trouble. Talk to the supervisor over there.
Me: Hi Supervisor. Is the 7:30 full? Will that give you the out to let me on the 5:30?
Supervisor: Let me check. Sorry. It's wide open. They watch us like hawks these days. I'm sorry.