Bring it on, Shirley. The game is afoot. We'll see how much you want to jump on the island now. Cats aren't supposed to like sticky stuff on their feet*. I have covered the island with upside-down contact paper.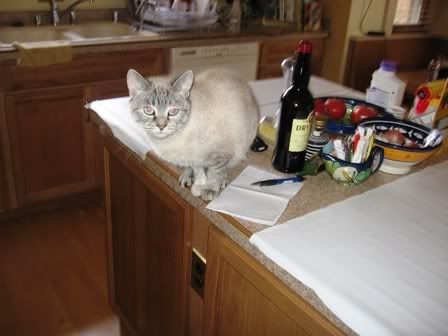 Great. She found the one non-contact paper space. But she's not stepping onto the sticky paper.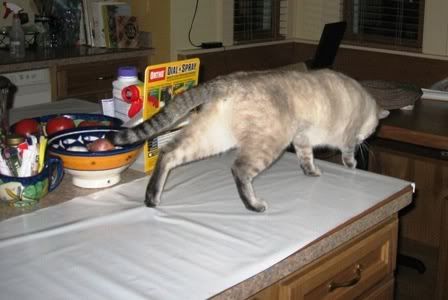 Ah. But she is. This was at least her third trip on to the paper. I kept hearing the sound of feet being pulled away from the adhesive. I think she likes it. She won. How come the dumb cat keeps outsmarting me?
* We used to put scotch tape on our cat's feet when I was a kid. Mean, I know, but also very funny.