Bored. Looking through my photo album. Lots of fish. I don't know why. PS I don't know why blogger cuts off the right-hand side of my photos.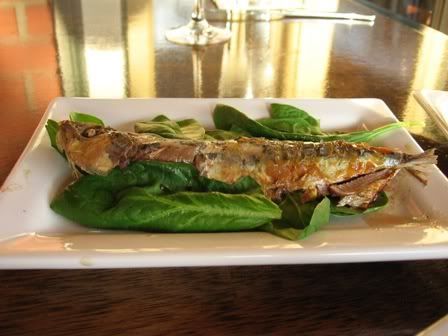 I think this is the fried sardine we had at a restaurant in Cooper Young in Memphis.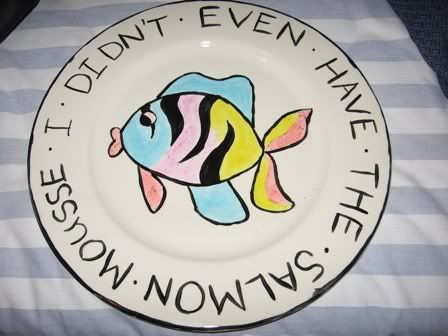 I made this plate for SH for his birthday a few years ago.
Half a fish, anyhow.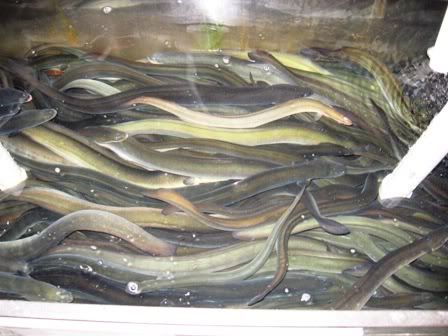 Eels at the Vietnamese grocery store.
Of course they have a fish fry. This is Wisconsin.
Fishing nets in Morocco.
The fish market/restaurant in Essouira where we got way overcharged so went back the next day to complain and they actually gave us a free meal.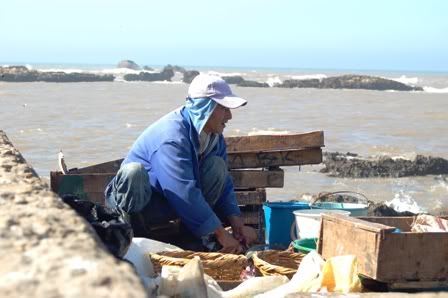 Moroccan fisherman.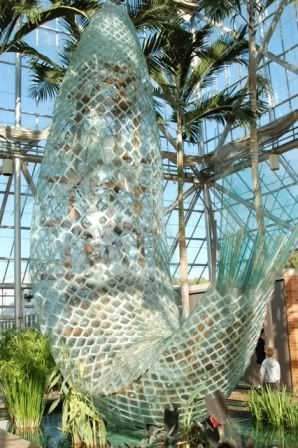 Minneapolis.
The catfish restaurant near Shiloh.