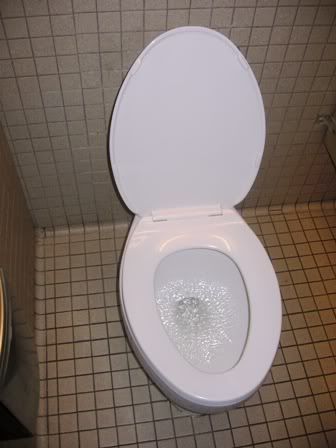 What is the design flaw in this toilet at Border's? Anyone? Anyone? OK. Here it is. Why does a toilet at a bookstore need a lid? All that means is extra surface area to get dirty, and, more immediately, something I have to touch to get to the handle to flush. Ick.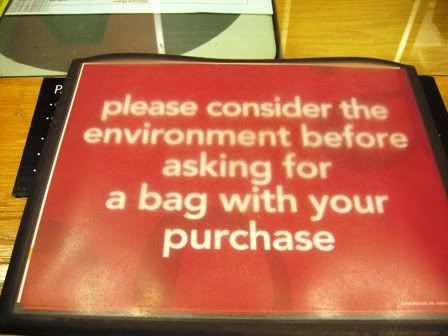 Yeah. Right. Please consider giving me a discount for saving you money, you sanctimonious twits. If you really wanted to minimize your impact on the environment, you'd tell people not to buy books and to get them from the library instead. But then you wouldn't have a job, so I guess you don't care that much, do you?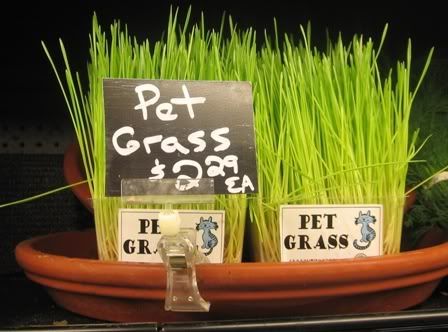 Or, how about this, seeing as it is one of the two weeks where the grass here is not covered with snow? Go outside and get some free grass from the yard. Laverne eats yard grass all the time when she is outside. That is, when she is not whining about how horribly abused she is.