SH: The house is ready for your mom and she doesn't even get here until Thursday.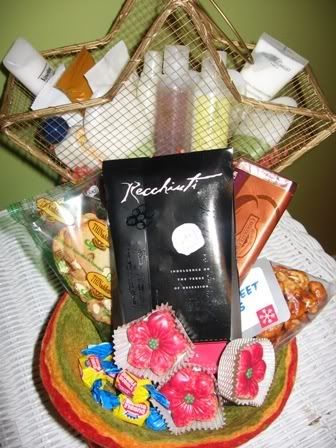 This is the Guest Chocolate Chez
Cheeseguy
and
Doc
.
Me: Not quite ready.
SH: But you've cleaned the guest room and the guest bathroom. There's really nothing left to do.
Me: I still have to wash that bathroom floor and dust.*
SH: Pffft.
Me: [shrug]
SH: Don't you want to wait until the night before she comes and then stay up all night cleaning the way I used to have to do with Imelda [his ex wife]?
Me: Um. No.
* And put out the Guest Chocolate and a few bottles of water and some current magazines.