I have learned some valuable lessons from the garden.
You don't need as much lettuce as you think you need. There is only so much lettuce two people and their neighbors and their friends at the gym can eat. Even this is enough lettuce.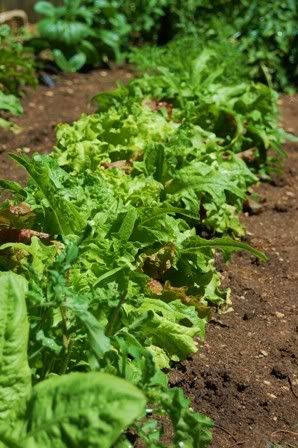 This is definitely too much lettuce. My neighbors hide when they see me coming.
Don't plant lettuce, bok choy, spinach, and chard at the same time because guess what? They are all ready to harvest at the same time.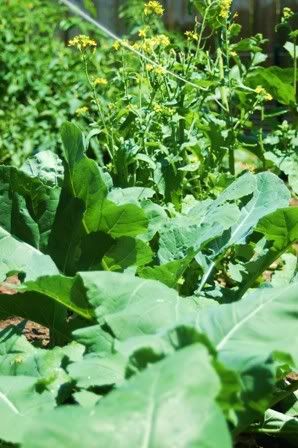 Collards are ready at the same time too but broccoli raab? Supposed to be harvested before it flowers, which would have been useful information to me two weeks ago. Now I just have woody broccoli raab stems and some pretty yellow flowers.
Squash takes its time. At least it can be frozen. Or turned into casseroles that can be frozen.
And peas. Still flowering but that is a desirable characteristic in peas and beans. SH doesn't want any of the peas, the fava beans, or the lima beans which is fine with me because I do not want to share. I also do not need him to tell me how disgusting he thinks they are, especially while I am eating them. I know you don't like them. I don't know where you got your table manners. Have I taught you nothing? "It is not my favorite" is about as strong an opinion as one needs to express about someone else's food -- if at all. Thank you Leigh for teaching me this.