With our friends Bonnie and Gary. How lucky are we?
We took the boat to the cookout. Yes. I know that's not a photo of a boat. That is the view from the boat.
We see the showers on the dock when we arrive. Or at least the toiletries for the baths.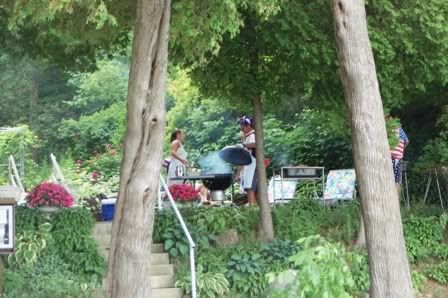 The chefs.
Fish appetizers. Omigosh.
Celebrator.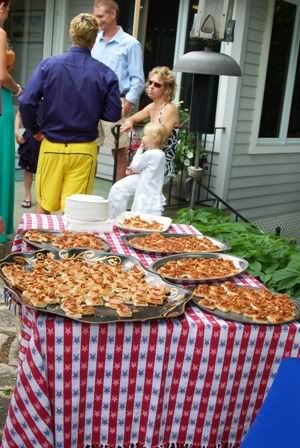 The peanut butter and bacon appetizers which I know sound bizarre but were absolutely delicious and will become another SH Is Gone What Can I Eat That Is Easy and Delicious? meal. They have been serving the same menu at this party for a gazillion years. I saw a man with a "Broadmoor" hat at the PB bacon table and said, "My mom lives two miles from there" and he said something and then I said, "My uncle used to be fire chief at the Broadmoor but now he owns a commercial stables on the mountain" and the man asked, "What's your uncle's name?" and I said, "Hugh" and he said, "I know Hugh. I was on the board at Broadmoor and we're the ones who hired him. I even own some of his art. I saw him just a few weeks ago." And I thought, well there you go. It's an awfully small world. Bonnie later told me this guy flies around in his own plane and helicopter, which I think would be super cool.
After all the appetizers, you need to digest for a while.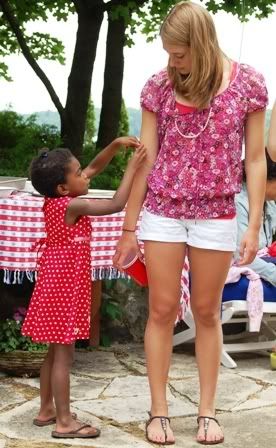 And watch all the pretty girls go by.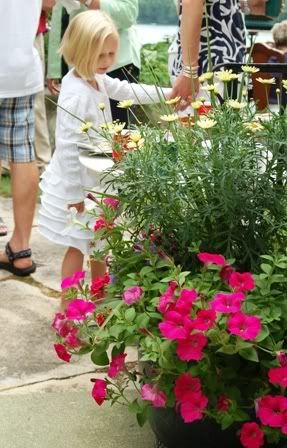 Then get some cake. Bonnie and Gary and SH had BBQ chicken and stuff before dessert, but I skipped lunch and went straight for the sweets.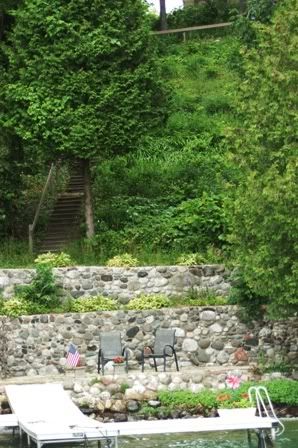 Then we went back to Bonnie and Gary's.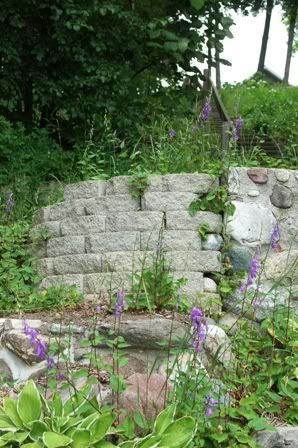 The end.