Sh left this morning at the crack of dawn, which is not his favorite time of day unless he never got to sleep the night before, in which case dawn is fine. But to get up that early? That's just wrong. Doesn't bother me so much, but I'm diurnal compared to his nocturnal, a difference that causes far more stress in our relationship than our political and religious differences.
I tried to put these photos in a slideshow, but blogger won't let me.
I have spent the day cooking (OK, the 90 minutes after the gym) in preparation for Luke and Kim and my sister's visits at the end of the week. We are going to have brats, pretzel rolls, German potato salad, and rhubarb bars on Thursday and steak, blue cheese macaroni and cheese and chocolate-bacon cupcakes on Sunday. Strata Friday morning for breakfast. I was able to do a lot of the chopping and grating now so that when our company is here, I can enjoy them and not spend all my time in the kitchen.
I have roasted red pepper soup* in the freezer for my sister to have instead of the mac and cheese because poor thing she is lactose intolerant, which was horrible when she and I went to the cooking school in Italy to celebrate her completing her master's degree and she could eat neither the cheese nor the gelato. That lactose intolerance might be what kept her from gaining eight pounds over ten days like I did.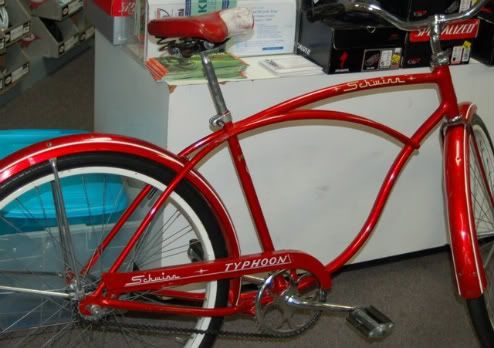 Then I walked to the bike store again. My neighbor cleaned out her garage yesterday and was going to throw away her old Schwinn. I told her I would take it if she didn't want it and see if it could be fixed, which it could but am I willing to pay $140 to repair it when I can get a slightly better quality used bike for $150? This is my dilemma. Along with whether I bathe today or just say to heck with it my husband is gone so why do I care if I am stinky with nasty hair?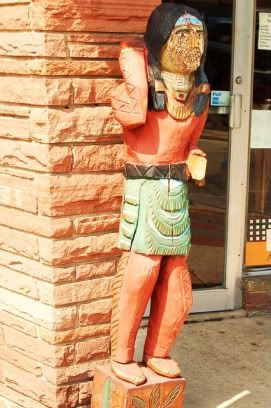 * No, I did not get red pepper soup all over the ceiling like I did the time my friend Lenore came to visit me in Memphis and we made the soup and I thought it would be just fine to put the hot soup in the blender to puree it. Guess what? Hot soup makes the container expand and the lid not fit tightly, which would not matter if you kept your hand on the lid the way your mother always does. If, however, you just hit "on" and then walk away for a second, the lid will pop off the top and you will have roasted red pepper soup all over your kitchen. I now own an immersion blender.