SH: Are there any cherry tomatoes for my salad?
Me: No.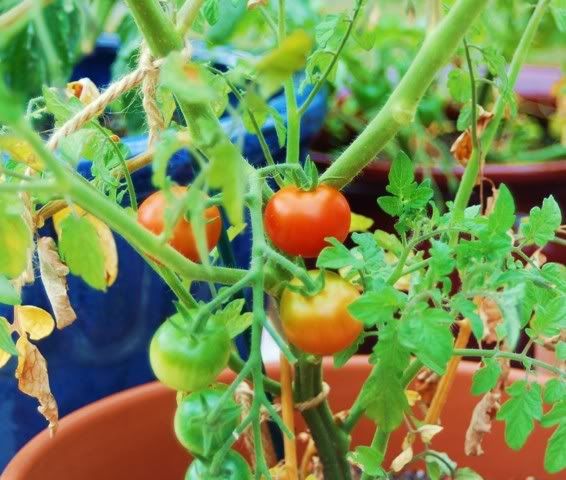 SH: But I thought you said they were ripe.
Me: I ate them.
SH: Why didn't you save any for me?
Me: Because you're not the one who dug up the garden, added sand, peat moss and manure and then planted and weeded and watered.