SH: You would never get rid of Laverne.
Me: Oh yes I would. If your plane crashes, I am throwing away your crap in the basement without even opening the boxes and then I am giving the cats back to the crazy cat ladies.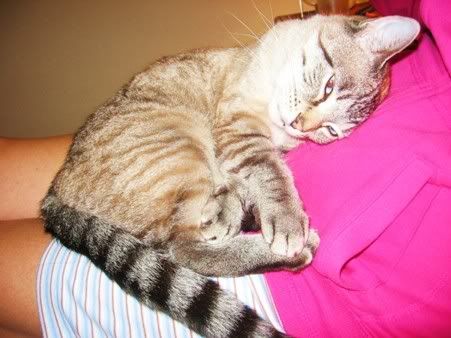 SH: You love Laverne! And she keeps you company when I'm gone.
Me: She whines. So yes, when you're gone, she's the designated whiner. When you're home, I have to hear it in stereo.