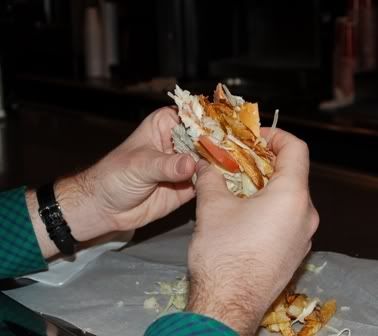 In the great Pittsburgh-Milwaukee debate, we compare mostly the food.
Milwaukee
Bratwurst
Cheese
Frozen custard
Pittsburgh
Primanti sandwiches with french fries on top
It's a tough decision. Those sandwiches are really, really good
Let us not forget, on the Pittsburgh side,
Flashdance
, the greatest movie ever about a dancing welder.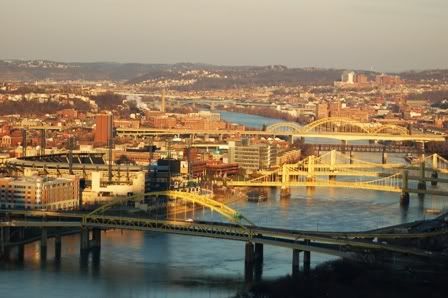 PS Churches have canceled their evening services tomorrow and funerals have been scheduled around the game.